Valkyrie Precision Elite BBs
The very best BBs available today, in our opinion.
Try them yourself for free by ordering a "Maggee Baggee" of the BB weight you prefer in the shop today
SHOP NOW
Valkyrie Precision Elite The Smooth BBs
The Easiest & Cheapest Airsoft Upgrade…
Many (most) airsoft BBs suffer from the existence of air bubbles and/or material clumping inside the BB itself.
Any air bubble or dense area inside a BB will unbalance it in flight causing it to veer off course similar to how a golf ball hooks or slices.
Valkyrie Precision Elite BBs were developed on the simple idea that the smoother and air bubble free the inside of the BB was the more consistently it would fly. 
Valkyrie Precision Elite BBs are different from most if not all other BBs because they do not have air bubbles and are silky smooth internally and that means you get more consistency, more hits and use less BBs…
Don't believe us or the thousands of satisfied Valkyrie customers…
Try them yourself for free, compare them to your normal BB brand and see what you think…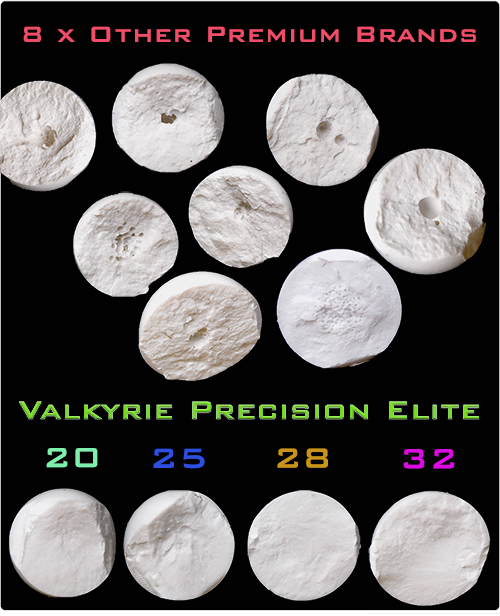 Only the Very Best Ingredients
DARE TO COMPARE – TRY OUR BBs FOR YOURSELF FOR FREE
Shoot a magazine of your normal goto BB at a target skirmish distance away (40m for example).
Next shoot a "Maggee Baggee" magazine full of Valkyrie BBs at the same target and see which is the more consistently hitting BB
Valkyrie Precision Elite 20 Premium BBs – Consistent – Precise – Accurate
Shoots above it's weight – try some for free and compare for yourself!
Dare to Compare!
BULK PRICING OPTIONS TOO!
The best 25 BB you can buy in our opinion, these Valkyrie Precision Elite premium BBs have been rigorously tested against big brand BBs.
Dare to Compare!
BULK PRICING OPTIONS TOO!
"The Gold Standard"
The best 28 BBs you can buy, in our view, these Valkyrie Precision Elite premium BBs have been rigorously tested against big brand BBs.
Thank you so much for loving these BBs and making them so popular!
These are the famous "Magical" Valkyrie BBs the ones that started it all off!
They are the best 32 BBs you can buy in our opinion, these Valkyrie Precision Elite BBs have been rigorously tested against big brand BBs and have been described as "awesome", "magical" and "unbelievable" amongst many positive reactions.
A quality, embroidered in full colour polo shirt good for playing in or after the game!
Sizes range from Medium through to 4XL
Limited edition so get yours while they last!
Get a quality Valkyrie speed loader full of the BB weight of your choice…
Like the "Maggee Baggee" but with an ongoing practical use! 🙂
Valkyrie Precision Elite baseball caps with our famous wings and crosshairs logo.
Exclusive Valkyrie Patches
"I Can Vouch For These – Fantastic Results!"
"Everyone who knows me will agree that I am a massive fan of ASG Blasters, however, when I compared the two, Valkyrie bb's were more consistent without a shadow of a doubt!"
Tony Whitmarsh RIFT Airsoft

"Outclass Anything Currently Available"
"Guys I've been involved with airsoft for 27 years or more and I've seen bbs come and go but these bad boys outclass anything I've known and with quality… "
Mark Banzai Brooks

"I have to say I was impressed. Performed better than the BLS 32's which is a huge bench mark. Love the fact you're UK based etc"
Chris B

"Very impressed flawless feed through 3 different style guns. Would be excited to know how the heavier ones would fair in my sniper rifle... 10/10 all round quality bbs"
Instagram
"What I am pretty impressed with is the inside of the BB … I split 4 of them, 1 squashed one, and 3 new ones. all look solid on the inside as following photos will show. Not a single bubble or halo in them that I could see. "
Darren

".25g pretty please the trial bags where amazing more accurate than the brand I currently use"
Kevin

"have tested them and I have to say they are fantastic and have noticed a massive difference compared to my old bbs I use."
Jordan

"Major Increase in Accuracy"
"Just wanna say the bbs i received from you are amazing. i was really impressed with the high quality of them, and the consistency of the weight. i noticed major increase of accuracy compared to my previous brand of bb which i have been using for years."
Marc
Fine Ingredients
Consistent Shots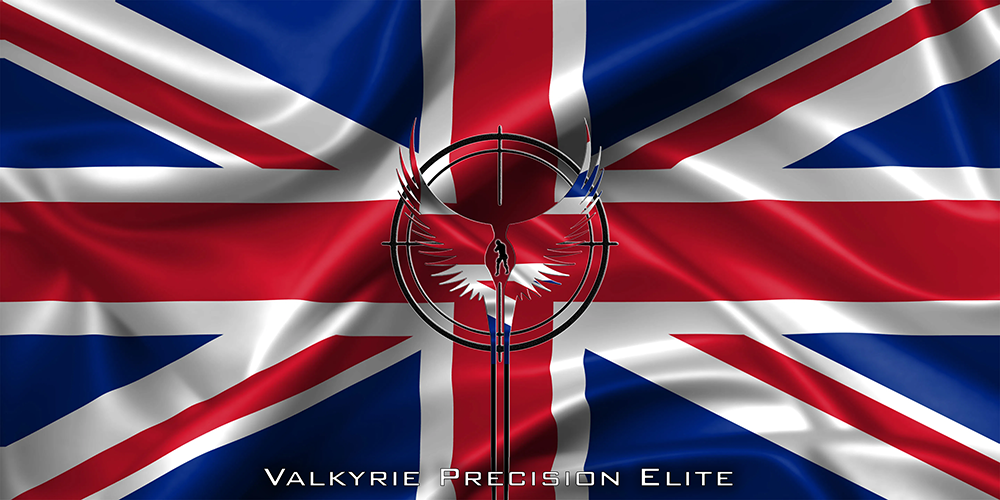 Valkyrie Airsoft & The Environment
Help Plant Twenty MILLION Trees !
At Valkyrie we're always trying to find ways to be more environmentally friendly which is why, for example, we made our bottles 100% food grade water bottles so that they could be re-used.
We have decided that we can really help the environment in a far better way and so we are going to help the National Trust reach its goal of planting 20 Million trees by 2030!
Where do we play airsoft but in the woodland & that needs trees!  If we play cqb more often than not the walls are wooden panels which also need trees and so we feel this is the very best and meaningful way that we can both help our sport and the environment at the same time!
So…for every 20 packs or bottles of BB's purchased from our shop we will be planting a beautiful, brand new, baby tree!
Anyone who buys a whole box from us will have a tree planted in their name and be presented with a personal certificate from the National Trust confirming it.
Any sites who decide to stock our BBs will also have a tree planted just for them with a certificate to prove it.
Please support us and let's get those trees in the ground and lets truly improve & support our environment!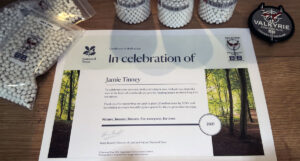 We are working on lots of new projects and we are playing at many airsoft sites around the country so if you'd like the hot news straight off the press or just to get a chance to shoot us then subscribe to our news alerts…
Drop Us a Line
Don't be shy. Let us know if you have any questions or just waan chat!
 Valkyrie Airsoft Ltd is a UK company run by me, Eleonor ("Valkyrie") & my sister Sophie ("Belladonna") with the help of the "Bank of Dad" (Major Disaster).
We love airsoft & play every weekend ourselves and are constantly looking to improve and bring new, quality airsoft innovation to the market.
We really appreciate the support of all our loyal customers.
Thank you for loving our BBs as much as we do and, if you see us in a game, please try not to shoot us too much with our own BBs 🙂